In this article we have prepared clear instructions for you to easily carry out all steps of the onboarding process.

If you have successfully completed the points, you will receive a confirmation within 24 hours. Note:
The steps in detail:
1. Create a user account
Visit app.unitedcrowd.com and click on "Sign up here" .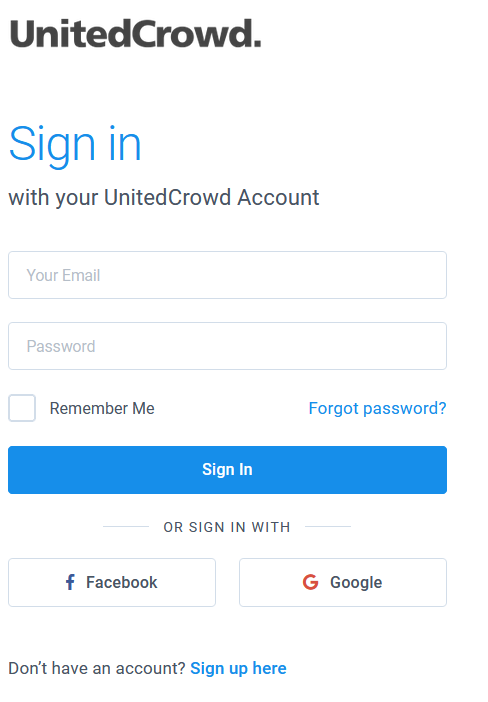 2. Fill in your name, your mail adress and choose a secure password. Then click on "Create Account"
3. You have receive an e-mail. Please visit you inbox and confirm by clicking the link in the mail.
Congratulations! You have successfully signed up at the UnitedCrowd Platform. To use all functions, you need to do you KYC next. See how it works here
If you are facing technical difficulties please contact us at support@unitedcrowd.com