UnitedCrowd has integrated a a simple and effective KYC/AML verification for the users of the UnitedCrowd platform. This ensures, that UnitedCrowd remainins compliant with international regulations while offering smooth user experience during the on-boarding process.

KYC is neccessary to buy Tokens, particiapte in Social Rewards, Staking or Farming.
In order to verify your identity, please follow these steps.
Login/ Sign up at the platform : https://app.unitedcrowd.com/
Click on Submit KYC on the Dashboard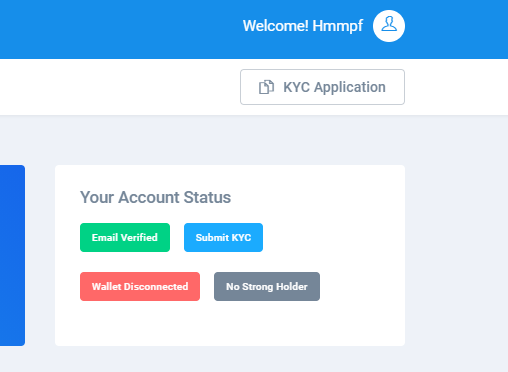 3. Follow the instructions, which will ask you to:
Fill in your personal data.
Upload the required documents

A picture of your ID, Passport OR driver's license
A picture of you holding the chosen document next to your face
Please note:
Please make sure, that pictures are of good quality.
You will be asked to upload front and back in case of some documents. Please note that this hhave to be separate documents.
If you are facing difficulties, please contact us via support@unitedcrowd.com or get in touch with one of our admins in our telegram group https://t.me/UnitedCrowd